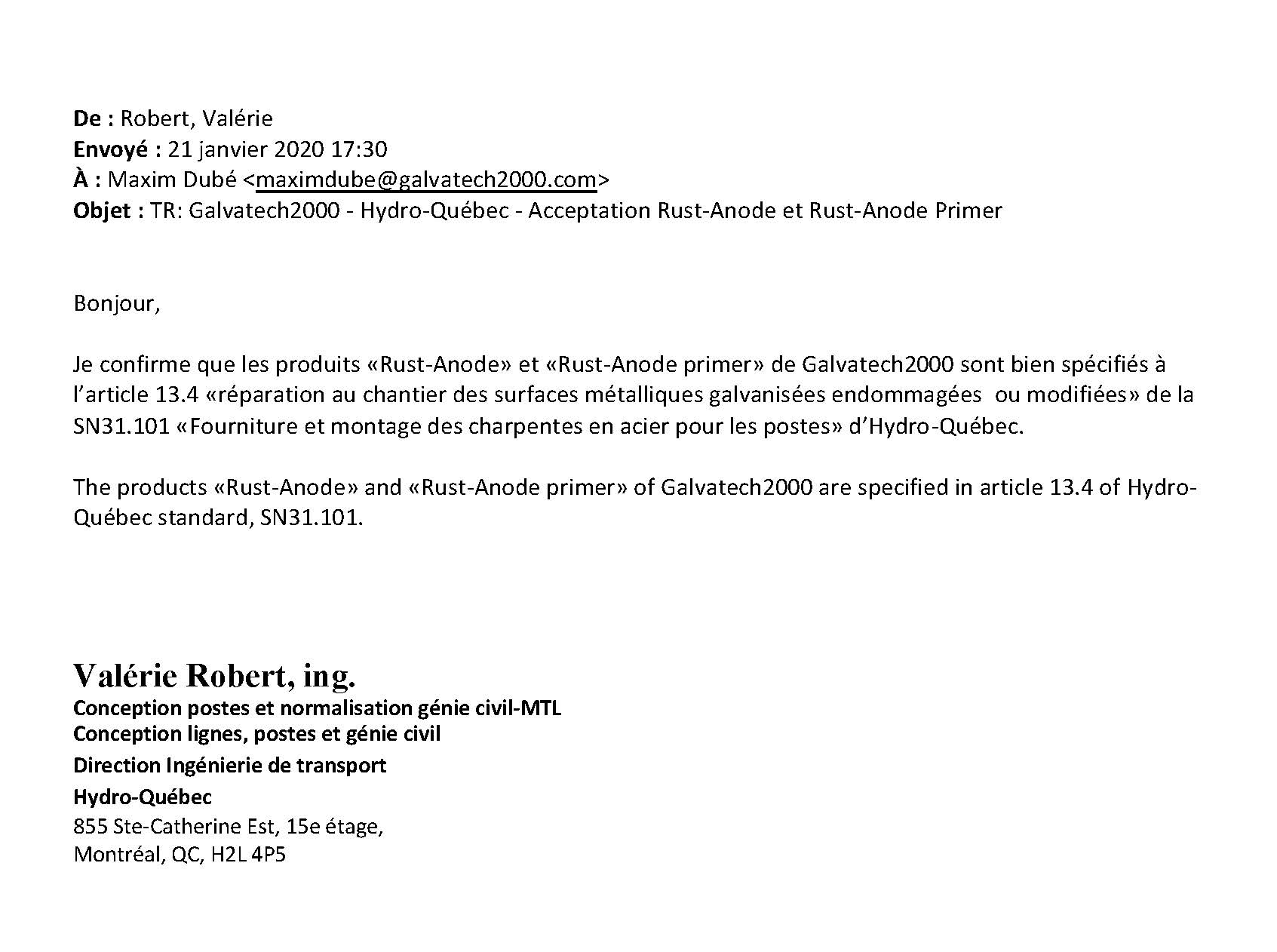 We are proud to announce the approval of our unique Rust-Anode and Rust-Anode Primer galvanizing products by Hydro-Québec.
These are now specified in article 13.4
« Réparation au chantier des surfaces métalliques galvanisées endommagées ou modifiées » of SN31.101 « Fourniture et montage des charpentes en acier pour les postes » of Hydro-Québec.
You can go to our website in the latest projects section, we already have many projects with Hydro Québec.
https://galvatech2000.com/realisations-dev/?lang=en
For more information, do not hesitate to contact our technical director, Maxim Dubé by phone at 819-266-9615 or by email at maximdube@galvatech2000.com.
See below the Hydro-Québec standard SN31.101
https://fr.scribd.com/document/442233717/SN-31-101g-Conception-et-fourniture-des-charpentes-en-acier-pour-les-postes-2014